Got Water? Most Kids, Teens Don't Drink Enough
Children's Health Isn't a Partisan Issue
It Is Time to Bust the Myth of Physical Inactivity and Obesity: You Cannot Outrun a Bad Diet
Vilsack, Duncan, Burwell: Keep School Lunches Healthy
Hershey Sours on Children's Health
Parents Are Still Being Duped Into Giving Their Kids High Sugar Drinks
Class Is in Session: "Lessons From the Lunchroom"
Big Food Dominates the School Nutrition Association's Latest Conference
Think Food Doesn't Affect Behavior? You've Got to Read This.
U.S. School Meal Rules Might Work Against Good Nutrition, Study Says
Parents Support Healthier School Food Policies by 3-to-1 Margin
Children Are Eating More Fruits, but Not Vegetables
What French Kids Eat For School Lunch (It Puts Americans To Shame!)
Yes, Cheetos, Funnel Cake, and Domino's Are Approved School Lunch Items
Student Reactions During the First Year of Updated School Lunch Nutrition Standards
Did I Miss the Summer Camp Junk Food Consent Form?
Are Organic Vegetables More Nutritious After All?
In Pitching Veggies to Kids, Less is More
8 Foods We Eat In The U.S. That Are Banned In Other Countries
A turning tide on antibiotic-raised meat
Kids hate school lunches? Let them eat cake.
Too little sleep may make children obese, a new study finds
Michelle Obama's school lunch agenda faces backlash from some school nutrition officials
The Campaign for Junk Food: Michelle Obama on Attempts to Roll Back Healthy Reforms
USDA Announces School Meal Flexibility for Upcoming School Year
A new company is trying to make school meals healthier
First lady vows to 'fight' healthy school-lunch rollback
Montgomery schools ending the era of the foam lunch tray
Why I'm Questioning a New Study on Chocolate Milk Bans in Schools
10 Best School Lunches in America
CPS reveals that the only ingredients in its chicken nuggets are...chicken nuggets!
Chef Bill Telepan Transforms School Lunches: An Interview with Chef Telepan
Soccer Mom on a Mission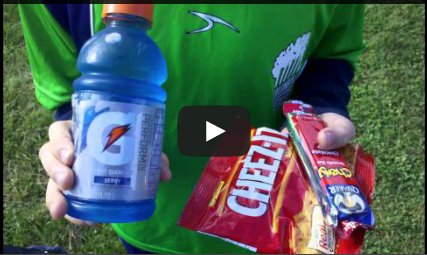 Food Hero: Ann Cooper — Nourishing Schoolchildren's Bodies, Minds and Futures
Minneapolis Leader Turns School Cafeterias Into 'Real Kitchens'
Obama Administration Proposes Improvements to School Nutrition and Physical Activity
Study: Saturated Fat Not Associated with Risk of Coronary Artery Disease, Coconut Oil and Dairy Fat Healthy
Get Soda off Restaurant Children's Menus
Delicious and Healthy School Meals Around the U.S.
Effects of Fructose vs Glucose on Regional Cerebral Blood Flow in Brain Regions Involved With Appetite and Reward Pathways
Changing your school's lunch program
Food Hero: Ann Cooper — Nourishing Schoolchildren's Bodies, Minds and Futures
Packaged breakfasts: What to consider
Adult Obesity Remains High But Stabilizes
Should Schools Be Responsible for Childhood Obesity Prevention?
Looks like the U.S. is winning its war on childhood obesity
NYC Doctors Are Now Prescribing Fruits And Veggies
Montgomery County nurtures school gardens
Kids today drink twice as many calories from sugary drinks as they did 30 years ago
The Next Chapter of School Food In Chicago
The Dark Side of Marketing Healthy Food to Children
Smart Snacks in School (Summary of Interim Final Rule on Competitive Foods in Schools)
Studies Support Population-Based Efforts to Lower Excessive Dietary Sodium Intakes, But Raise Questions About Potential Harm From Too Little Salt Intake
Ingredient Guide for Better School Food Purchasing
"Healthy foods, drinks and snacks will improve student performance. Junk in, junk out. You are what you eat. My 4th grade science teacher told us that, and I've always believed it." 
- an RFKM Supporter
"Huge amounts of food from the school "cafeterias" are pitched every day by students. The food initially is appealing but after tasting it, few students eat much of it. From Kindergarten on I urged my three grandchildren (and their parents) to pack lunches. My grandkids agree - their packed lunch is better.".
- an MCPS grandparent