Musical Gala and Silent Auction 2017
Join us Friday, February 24th, 2017 from 7:30-9:30 pm at the Jane Lawton Community Center, 4301 Willow Lane Bethesda, MD 20815 for a Musical Gala and Silent Auction. You will be entertained by the sounds of The Karen Devitt Quintet (Karen is RFKM's co-founder and past Director) while enjoying wine and heavy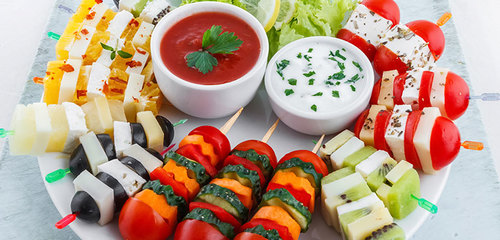 hors d'oeuvres and bidding on items like restaurant gift cards, vacation homes, massages and more in our silent auction.

The Karen Devitt Quintet plays straight ahead jazz and bossa novas, featuring the music of Cole Porter, Antonio Carlos Jobim, Dizzy Gillespie, Clifford Brown, Sonny Rollins, Keith Jarrett and more...
Band Members: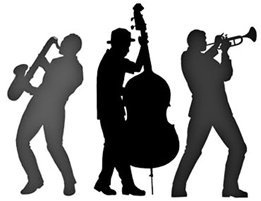 Karen Devitt - vocals/keyboard
James Bethel - flute
Matt Kramer - guitar
Jeff Becker - bass
Steve Caplan - drums

Tickets and more information.
Tickets will also be available the day of the event.
Pre-Bidding on Silent Auction Items
-Deadline for Pre-Bids is 12:00 p.m. Friday, February 24th-
If you can't make it, you can still pre-bid on the following Silent Auction items (more will be added so keep checking back):

One week of Young Chefs summer cooking camp, 9:30 am.-12:30 p.m., Monday-Friday for the following dates:
July 10-14 (ages 8-12)
July 17-21 (ages 10-14)
July 24-28 (ages 8-12)
July 31-August 4 (ages 14-17) Plant-based Cooking
August 7-11 (ages 10-14)
See Young Chefs web site for more information (value: $325). Opening bid: $150, minimum bid increase: $25.

A Thursday-Sunday stay (during off-peak season - spring and fall)
in a 7 bedroom vacation home (with 5 Master suites) at Deep Creek Lake Near Wisp Mountain ($3,250 value). Home includes pool table, sauna, wifi, grill, outdoor hot tub and many other amenities. Enjoy a variety of nearby activities such as hiking, boating, mini-golf, zip lining, and more. Opening bid $1,000, minimum bid increase $100.
A basket from the Children's Playseum in Bethesda including:
1. A certificate for a "CityShop" Playseum Birthday Party for 7 children & unlimited adults (can be upgraded to 14 kids by paying the difference). Kids will spend time in "real play" city shops, have a story time, and celebrate your private birthday. Each child will receive their own cupcake to decorate with favorite toppings. The birthday child will also receive a new children's book.
2. Two children's books: "I Love You Daddy" and "Anthony and the Ants" (Value: $235). Opening bid: $125, minimum bid increase: $15.
A weekend stay in an off-grid, local hardwood-constructed, loft-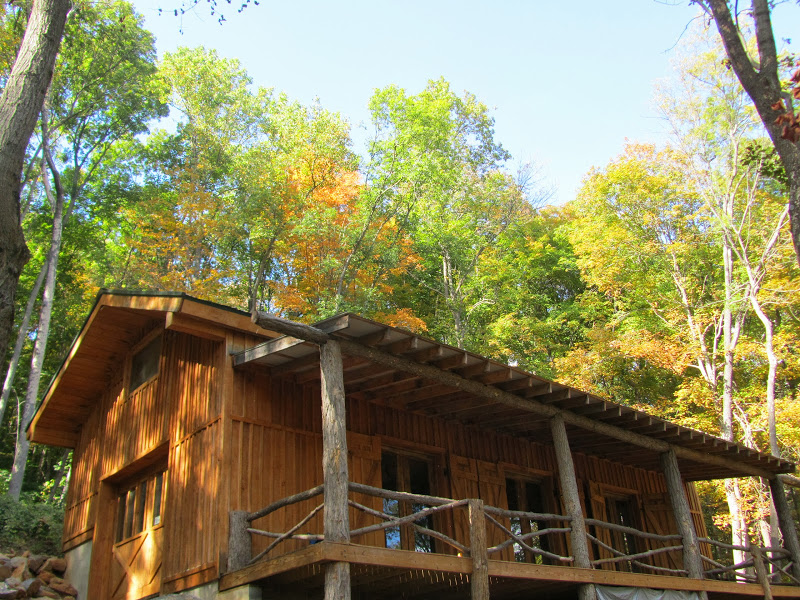 style cabin situated on 18 acres of wild and wonderful West Virginia mountainside! The loft has one queen bed, two sets of bunk beds and one bathroom. Enjoy foosball, swinging, and reading by lantern in the cabin, outside Great Cacapon, WV. Dine like a New York foodie in nearby Berkeley Springs, where you can also view the castle that on Mr. Suit built for his bride... but never got to inhabit ($500 value). Opening bid $150, minimum bid increase $25.

A membership to Forest Knolls Pool ($775 value). Opening bid $300, minimum bid increase $50.
A moonbounce for 2 hours anywhere in Montgomery County from Great Kids Events (value $250). Opening bid $100, minimum bid increase $25.
A CASESTUDY remodeling design plan and consultation from Case Design/Remodeling, including measuring the space, drawing the existing plans, developing (3) preliminary design concepts, creating a general specifications list and project budgeting. A consultation meeting to review the designs is also included (value $800-2500). Opening bid $300, minimum bid increase $50.

To make a pre-bid, please email realfoodmcps@gmail.com with subject line "pre-bid: name of item". Include your opening bid, maximum bid, name and phone number. We will bid on your behalf at the event by the minimum bid increase up to your maximum bid.

Fundraising and Events Committee
If you would like to be involved in event planning, please contact the Chair of our Fundraising and Events Committee, Joe Hawkins, at realfoodmcps@gmail.com to join the Fundraising and Events Committee.
"I'm a pediatrician. If I have patients with health issues, I am currently not able to recommend that they buy lunch in the school cafeteria. The food that I've seen in the elementary school was unappetizing and a fair amount of it ended up in the trash. It is a shame and a huge waste of an opportunity."
- an RFKM supporter