Buy from Amazon from our link and a portion of the sale will go to RFKM!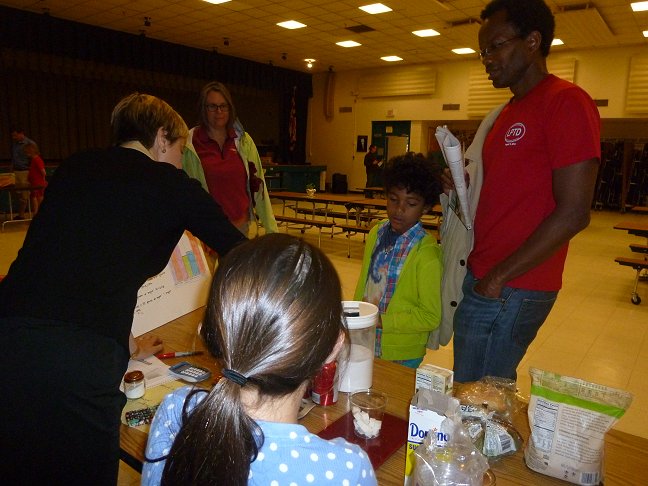 As a teacher in MOCo public schools I see the negative effect this so called food has on students daily. Many of these students count on these meals as their only food for the day and sugar and chemicals aren't fitting for creating a positive learning environment.
-an MCPS Teacher

Firme nuestra petición en apoyo de legislación que tenga vigencia en todo el estado
5 de febrero de 2015. Healthy School Food Maryland, la coalición de la cual formamos parte, preparó una nueva petición que se circulará en todo el estado, cuyo fin es promover siete iniciativas legislativas distintas que serán sometidas a votación en las sesiones de la Asamblea General de Maryland y que contribuirán a la adopción de reformas saludables a los servicios de comidas de todas las escuelas públicas de Maryland. ¡Gracias a las gestiones realizadas por RFKM a nombre de la coalición, tenemos legisladores que patrocinan todas nuestras iniciativas en la Cámara de Delegados y senadores que patrocinan 6 de nuestros 7 proyectos! También encontramos varios legisladores que copatrocinarán distintos proyectos en ambas cámaras, entre ellos muchos integrantes de los comités que darán debate inicial a las iniciativas. Al firmar esta petición, usted estará apoyando la legislación propuesta, destinada a mejorar las normas de nutrición y transparencia por las que hemos hecho campaña desde la fundación de RFKM. Necesitamos su ayuda para darla a conocer por todo Maryland y aumentar las probabilidades de que estos proyectos se conviertan en legislación. Por favor, firme esta petición y distribúyala entre sus amigos y sus familiares que viven en el estado.

Shop at Amazon.com and benefit RFKM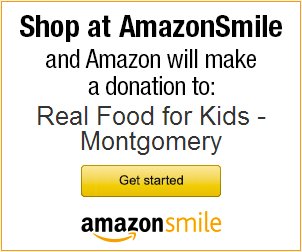 Amazon.com will donate a portion of your purchase to RFKM (through our fiscal sponsor, Chesapeake Institute for Local Sustainable Food and Agriculture), if you shop at Amazon from our Amazon Smile link:
Amazon Smile
Please bookmark this link so you'll benefit RFKM each time you shop!

I was stunned to learn that my kids can buy junk in the elementary and
middle school cafeterias, right after studying "Nutrition" in their
classrooms.
-an MCPS Parent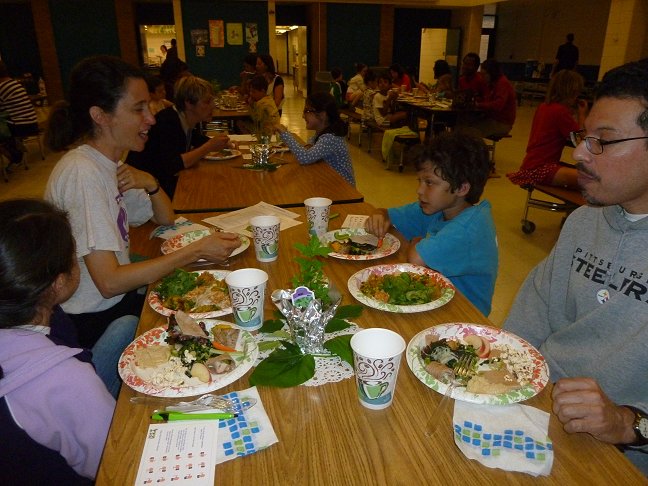 Somos Montgomery - Comidas en las Cafeterías MCPS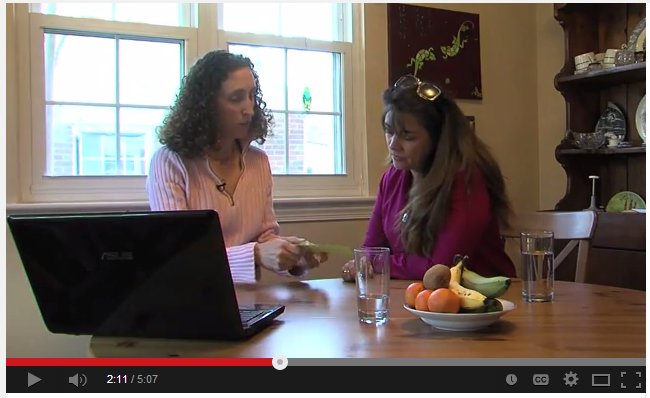 Somos Montgomery did a Spanish-language video on our work pushing for healthier school food. Please pass on to your Spanish-speaking friends! 
Wine-Pairing Farm-to-Table Dinner
When: May 16th, 7-10 p.m.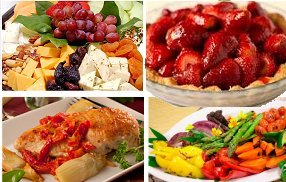 Where: Huckleberry Fine Art Gallery
12051 Nebel St.
Rockville, MD 20852
Cost: $150 couple (or pair of friends) / $80 individual

Check out the menu and register here for RFKM's elegant farm-to-table wine-pairing dinner with live music and silent auction. Let us know if you have something to donate or if you can help with the event.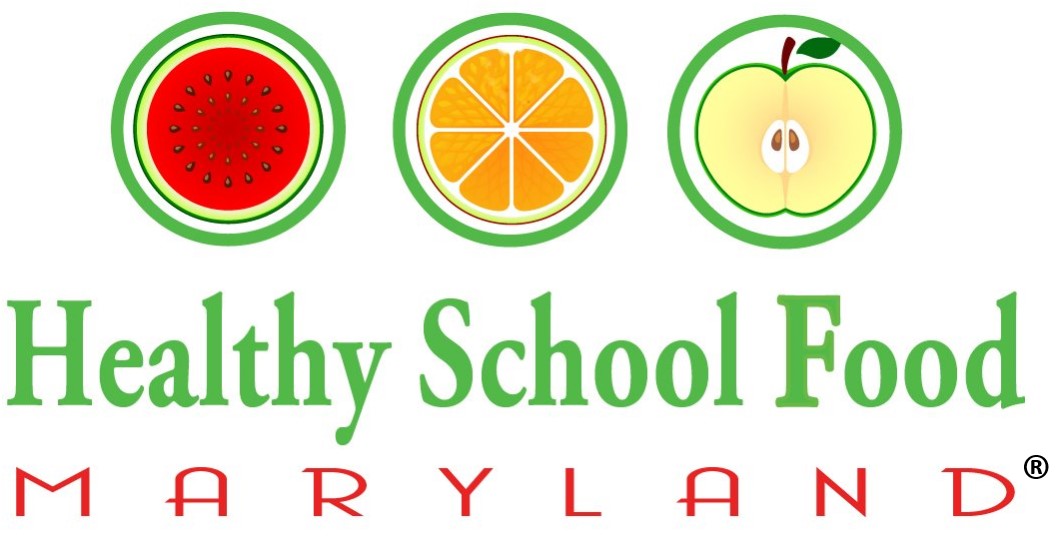 February 5, 2015. As part of our coalition called Healthy School Food Maryland, we have developed a new statewide petition advocating seven different bills that will come before the Maryland General Assembly this session and will help bring healthy changes to the food environment in all of Maryland's public schools. Thanks to RFKM's advocacy work on behalf of the coalition, we have sponsors in the House of Delegates for all of our bills and sponsors in the Senate for 6 out of 7! We have also found multiple co-sponsors for various bills in both houses, including many members of the committees who will hear the bills. By signing this petition, you support the proposed legislation to improve nutrition and transparency standards that we have been advocating for since RFKM began. We need your help to get the word out around Maryland and increase our chances of these bills becoming law. Please sign this petition and share with friends and family members in the state.

2015 Member Priorities Survey Results
January 6, 2015. The results are out for our 2015 member priorities survey. We were very pleased to have 404 responses, which is a 27% response rate for our parent members. The top ten priorities of our members are listed below. Parent priorities have not changed greatly from last year, but we do have two new items (numbers 8 and 10) in our top ten list this year, as we have suggested new possible solutions/goals for addressing member concerns. The greatest concern of parents this year (and number 2 from last year) is a menu populated with typical kid foods like chicken nuggets and pizza and the desire for a more diverse menu. Most notably absent from our top ten list this year was our number 1 priority from last year: "Advocating for a system-wide solution for easier access to free, unlimited water in cafeterias." This is likely due to our success in addressing this issue through advocacy last year that resulted in the offering of free bottles of water in elementary schools this year.
| | | |
| --- | --- | --- |
| Rank | Priority | Score |
| 1 | Offering at least one meal per day that is not typical "junk food" (e.g. not pizza, hot dogs, chicken nuggets, etc.). | 3.69 |
| 2 | Replacing unhealthy a la carte items with healthier items. | 3.65 |
| 3 | Eliminating or drastically reducing typical "junk food" options. | 3.61 |
| 4 | Setting an upper limit for sugar in any product served in MCPS that is stricter than the current limit of 35% by weight. | 3.50 |
| 5 | Offering unlimited fruits and vegetables free to all children who purchase lunch. | 3.49 |
| 6 | Removing remaining chemicals from the list developed by the Center for Science in the Public Interest that was included in our petition from MCPS food (some have already been removed). | 3.42 |
| 7 | Moving from processed, pre-plated and reheated food to food cooked from scratch at the central facility with more prep work done on site at schools with kitchens. | 3.29 |
| 8 | Pushing for 25% scratch-cooked main dishes by the start of the 2015-2016 academic year. | 3.28 |
| 9 | Replacing unhealthy vending items with healthier items in machines that are on during the school day. | 3.24 |
| 10 | Getting MCPS to reduce sugar loads per meal (by limiting a la carte purchases, only serving white milk with sugary entrée items, or through some other method). | 3.24 |

Students Buying Lunch Can Now Get Free Water!
October 29, 2014. RFKM is pleased to announce yet another positive change in response to our advocacy efforts in the Montgomery County Public Schools. In addition to the removal of a number of chemical additives from future bids for MCPS food that we announced two weeks ago, 8 ounce bottles of water will now be offered for free to any child purchasing lunch! RFKM has been lobbying about free and accessible water for students for quite some time and we have finally achieved some success. We are hoping that this change will make it less likely that students will buy other sugar-filled drinks, like flavored milk or juice, since they will already be provided with a healthy and free drink option. Previously, children who had milk allergies or lactose intolerance were offered a free juice. In order to get a cup to fill with water, they were required to provide a doctor's order.

In addition, members of the Board of Education said they would discuss our idea of putting reusable water bottles on the supply lists with the Superintendent's office, but cautioned that this would likely only come as a suggestion to principals. Nevertheless, RFKM is working on statewide legislation that would mandate the inclusion of a reusable water bottle on all school supply lists in the state and suggest that schools create a plan for encouraging a culture of drinking water. Ideally, the best solution would both encourage water drinking and be good for the environment. Our hope is to see a day when all students in Maryland can have access to water at all times during the school day - a privilege most adults take for granted. In addition, the legislation would require cafeterias to provide cups for water free of charge to students as a backup for children who forget their reusable bottles.
MCPS to Remove Chemicals from School Food
October 15, 2014. Real Food for Kids – Montgomery (RFKM) is pleased to announce that after over a year of advocacy work with the Montgomery County Public Schools on the topic of food dyes and other chemical food additives, MCPS Director of Food and Nutrition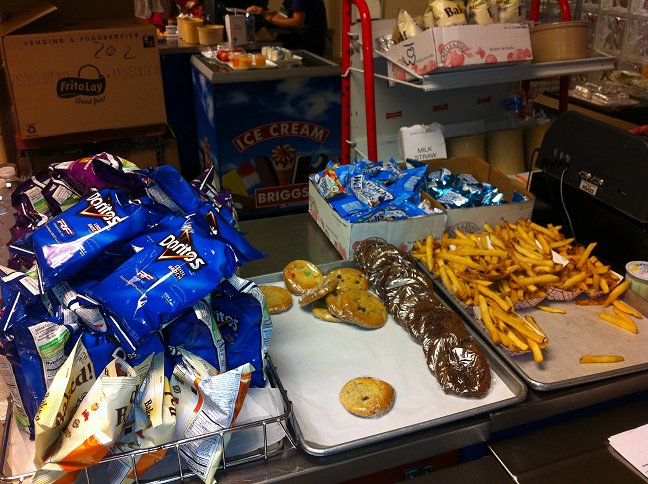 Services Marla Caplon has announced that from now on, a number of dangerous additives will be prohibited from bids for food served in its cafeterias. We are very thankful to MCPS and Ms. Caplon for hearing and acting on parent concerns. The list includes a number of artificial food dyes (Blue 2, Green 3, Red 3, Yellow 5 and 6); artificial sweeteners aspartame, acesulfame-potassium and saccharin; trans fat; lean finely textured beef (AKA pink slime); MSG; BHA and TBHQ. These chemicals were all identified as potentially harmful by scientists for Center for Science in the Public Interest, who worked with RFKM to develop a target list. RFKM members (who now number over 3500) have expressed concern about these chemicals due to studies linking them to ADHD, cancer and other adverse effects. While many parents keep their children from consuming these chemicals by avoiding school food, 34% of children in MCPS qualify for free and reduced priced meals and may eat up to three times a day at school. Children who are sensitive to these substances may suffer from hyperactivity after consuming them, which impacts the classroom environment and should therefore be of concern to all MCPS parents.

The changes will affect all contracts going forward but will not affect existing contracts until they expire. These changes will remove from sale many popular a la carte snacks in MCPS, including Welch's Fruit Snacks, Cheez-It Crackers, Cool Ranch and Spicy Sweet Chili Doritos, Baked! Cheetos, Eagle Popped Crisps, several flavors of the Ridgefield's Fruit Smoothies and several ice cream bars with artificial colorings. While some parents may be concerned that students will have few choices left, there are in fact many excellent, clean-label snacks available and the example from other school systems indicate that with time, students get used to new options. We have also identified a few of the entrée items and sauces that will be impacted, including the spicy chicken breast patties, orange chipotle sauce and sweet and sour sauce.

While we're very excited about the chemicals that will no longer be in our children's food, we must note the absence of other substances that we requested be removed in our June 3 petition to the school board: red dyes #2 and #40, blue dye # 1, caramel color, artificial flavors, azodicarbonamide, sucralose, cyclamates, high fructose corn syrup (HFCS), potassium bromate, sodium benzoate, brominated vegetable oil (BVO), BHT, sodium nitrite/nitrate, substances similar to MSG that contain glutamate, such as Torula yeast and hydrolyzed vegetable protein, Mycoprotein (Quorn), and sulfites/SO2. We recognize that the exclusion of these remaining chemicals would necessitate a substantive change in the way MCPS does school food, as almost all of the processed foods served in MCPS contain one of these substances, which may have impacted the decision for a partial list. RFKM has communicated parent desires that MCPS move from their model of serving processed, reheated food to preparing food fresh in their central facility, thereby eliminating many chemical additives. With the opening of a new central facility estimated in January, we are hoping that more and more items will be prepared from scratch at the county level. We will continue to advocate on this point and need your help to do so. We would like to move to having one full-time staff person at RFKM in the new year, but we need much more member support to do so. We would like to move to having one full-time staff person at RFKM in the new year, but we need much more member support to do so. Could you either contribute today or commit to be a monthly sustainer?

For food chemical nerds like ourselves, the complete list of chemicals to be banned is: Monosodium Glutamate (MSG), trans fat, lean finely textured beef, Blue 2, Green 3, Red 3, Yellow 5, Yellow 6, Aspartame, Acesulfame-Potassium, Saccharin, Butylated Hydroxyanisol (BHA), Potassium Bromate, Propyl Gallate, Sodium Tripoly Phoshate (STPP), and Tert-Butylhydroquinone (TBHQ).
Media coverage:

Montgomery schools to prohibit certain chemicals in foods - The Gazette
Doritos, Fruit Snacks Get the Boot as Montgomery County Schools Ban Certain Additives - CBS DC