October 28, 2017, 9 a.m. - 1:30 p.m.
Concord St. Andrews United Methodist Church, Bethesda, MD

With 10 sessions on cooking, nutrition and yoga for kids and adults, a cooking class and competition for kids and local chefs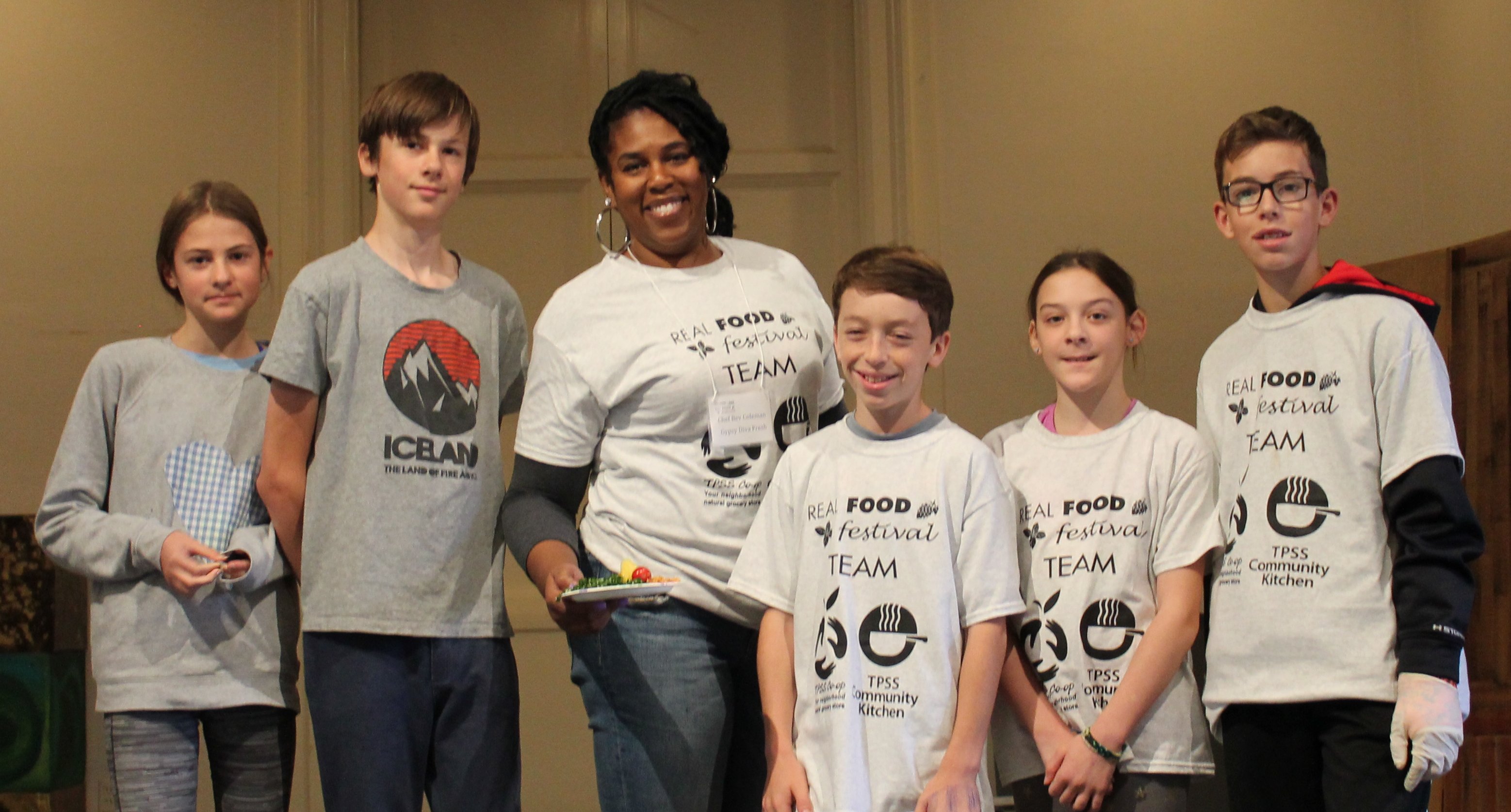 and tasting and voting on a potential new school lunch entree, the Real Food Festival was an awesome celebration of healthy living and eating. Congratulations to the winner of the cooking contest: Chef Beverly Coleman of Gypsy Diva Fresh representing the TPSS Co-op/Takoma Park Community Kitchen Team. Her winning dish: Pineapple Tomato Chicken Skewers with Spanish Rice and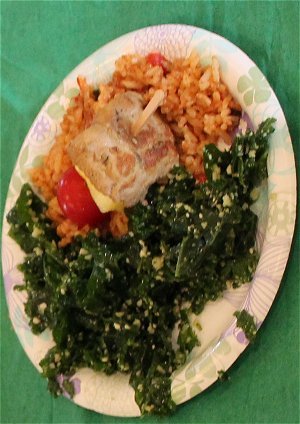 Parmesan Kale Salad (left).
Silent Auction Leftovers
We still have a few items left over from our Silent Auction. To place a bid on one of these items, please e-mail Lindsey by the deadline with the name of the item, your opening bid and maximum bid, respecting the bid increase interval. All proceeds support our work of bringing more nutritious food to MCPS!
Deadline for Bids is Friday, November 10th at 12:00 p.m.
7 boxes of KIND Salted Caramel bars (35 bars total - perfect for a classroom snack donation) - gluten-free and non GMO. 7 grams sugar/2 grams fiber/bar (value: $21). Opening bid $15, minimum bid increase $2.

A long weekend stay (Fri-Mon or Thurs-Sun) in a 7 bedroom vacation home (with
5 master suites) at Deep Creek Lake Near Wisp Mountain ($3,000 value). Home includes pool table, sauna, wifi, grill, outdoor hot tub and many other amenities. Enjoy a variety of nearby activities such as hiking, boating, mini-golf, zip lining, and more. Offer good March 15-May 15, 2017 and September 15-November 15, 2018. Dates subject to availability. No smoking. No pets. Opening bid $1,300, minimum bid increase $100.

A moonbounce for 2 hours anywhere in Montgomery County from Great Kids Events (value $250). Opening bid $75, minimum bid increase $25.
"I'm a pediatrician. If I have patients with health issues, I am currently not able to recommend that they buy lunch in the school cafeteria. The food that I've seen in the elementary school was unappetizing and a fair amount of it ended up in the trash. It is a shame and a huge waste of an opportunity."
- an RFKM supporter